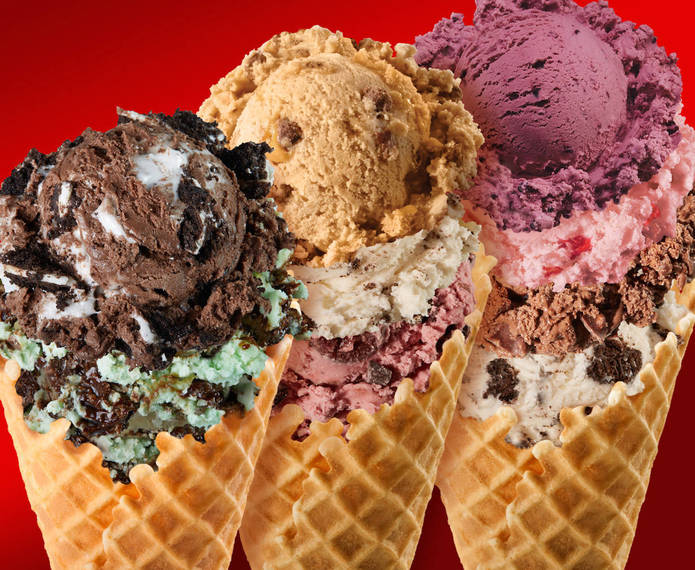 Captain Name: Joe Miceli
Sweep Name: TBD
Trip Destination or Event Website: Mission BBQ, Bruster's Ice Cream, Ocean Grove Great Auditorium
Ride Details
Download the ride .gpx file for you GPS system (download here)
Kick-off your Memorial Day weekend by joining our Sergeant at Arms and Road Captain, Joe Miceli on this patriotic-themed lunch ride to Mission BBQ in Deptford, NJ. The founders of Mission BBQ believe there is nothing more American than BBQ. And nobody more American than the brave men and women who have sworn to protect and serve our communities and our country. Mission BBQ does what they do for the love of our soldiers, firefighters, police officers, first responders—all our loved ones in service. We'll enjoy their delicious BBQ in their patriotic dining room filled with tributes to those who've made our country great. We might even catch their daily lunchtime salute to the Stars and Stripes.
Following our BBQ lunch we'll sweeten the deal by making a stop at Bruster's Ice Cream for some farm-fresh ice cream dessert.
BONUS EVENING PATRIOTIC CONCERT
Return home mid-afternoon for a rest and then rejoin Joe Miceli at Shoreline Harley Davidson for a short ride to the Great Auditorium in Ocean Grove for a free patriotic concert. The Atlantic Wind Ensemble, featuring JSHOG's very own Phil Bull in the trumpet section, will perform a rousing recital of popular patriotic tunes, American classics and a special salute to our Armed Forces. Kick stands up at Shoreline H-D at 7:00 PM sharp for the 8:00 concert.
I hope you can join us for this ride and free concert. Feel free to join us for one or both rides. It will be a great way to kick off the Memorial Day weekend.
Departure Location: Jackson WaWa (map)
Departure Time: 11:00 AM- Always arrive 15 minutes early (with a full tank and an empty bladder) for the pre-ride briefing and sign-up.
Approximate Mileage: 55 miles to destination
Types of Roads (rural, freeway): Some highway, back roads and town roads.
Any fees for admission, parking, etc: No
EZ-Pass Recommended?: Yes
Additional information:
Meal Information
Meal break (Name and description): Mission BBQ, Bruster's Ice Cream
 
This is a Closed Event. Chapter activities are conducted primarily for the benefit of H.O.G. Chapter members. There are two types of activities:
Closed Events are those events open to Chapter members and one guest per member. Non-members considering joining the Chapter may ride as a guest of another member.
Open Events are those Chapter events to open to Chapter members, National H.O.G. members and other guests as desired.